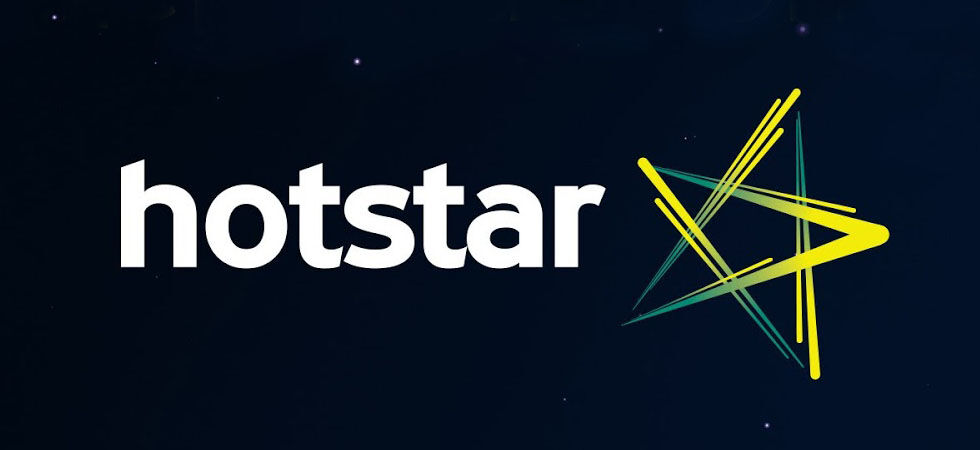 Hotstar is the new official live broadcaster and On-demand streaming service of different famous English language TV shows like Game of Thrones and other HBO serials, latest released movies, Live Sports with english audio including all 380 games of England Premier League, full season of Bundesliga, Cricket tournaments, Formula1 and more, etc.
Hotstar is a indian streaming service and it is currently available only in India so for Hotstar fans and members travelling outside can not stream their favorite free and paid content and across a geo-blocking error "Hotstar is currently not available in your region" and "Content Unvailable. This content is currently not available in your region.[403]". In our tutorial we will explain how to bypass geo-blocking problem, how to subscribe for one month free trial and become premium outside India.
1- How to watch Hotstar outside India and bypass geo-blocking error?
To be able to stream free and paid content of Hotstar we have to use a VPN with an indian server, in our tutorial we will use PureVPN and ibVPN (Acquired by StrongVPN). We recommend Surfshark VPN, PureVPN,  ExpressVPN and VPN Unlimited for streaming from Hotstar India. (Please Check updated VPN list below).
All our recommended VPN have its Money Back Guarantee, so feel free to select the best for you.
Here's our recommended VPNs list that can be used to unblock Hotstar India abroad:
For manual installation, you can consult our VPN SET UP page or your provider site under Setup section. Or readily install the VPN Client software of the provider you have chosen (all our recommended providers have their own installable software).
■ Video Tutorial using PureVPN software

Video Summary:
How to watch Hotstar outside india?
Download and install PureVPN App
Connect to an Indian server
Go to Hotstar site
Watch free contents of Hotstar outside India.
You can sign up for Yearly "ViP" for only $5 (₹365), Monthly "Premium" for $4 (₹299) or Yearly "Premium" for $14 (₹999)
Watch Hotstar outside India, all its paid and free contents.




■ Screenshots Tutorial using PureVPN software
• Hotstar site and it's different streaming services:




TV Shows page


Movies page


Sports page


Channels page




• We pick a free TV Show
We are geo-blocked before using PureVPN
"Content Unvailable. This content is currently not available in your region.[403]"




• PureVPN Software installed and Connected to an indian Server:




• After Refreshing the page the streaming starts and the video work successfully:
2- How to subscribe for a Hotstar premium account outside India?
Major of english great Live contents, Premier league, Bundesliga, HBO TV Shows and latest Movies needs a premium account of 199 Indian Rupies (almost 2.5 USD) per month. The First month is free, so you can subscribe for free and Cancel anytime.
• Hotstar Premium Subscription Steps:
Premium Contents Popular US TV Shows, Live Premier League and Bundesliga, Latest US Movies




To create a premium account and enjoy your one month free trial you need to link your credit/debit card to your account for Visa and Masercard credit/debit cards the card must be issued by an Indian based Bank, for all American Express Cards owners can subscribe with no problems.
For who don't hold neither credit/debit cards issued by an Indian based institution nor American Express subscribe for premium account using Hotstar iOS App and itunes explained below:
We pick a Premium content like "Game of Thrones" and play Watch:


For payments methods there is Credit/Débit Visa card, Credit/Débit Mastercard (issued from Indian Institution) and American Express Cards.
Link your card and enjoy your Free one month Trial. You can cancel it anytime.


Now We go to our Premium content "Game of Thrones" and open it using our VPN


Premium content "Game of Thrones" and open it after connecting to VPN




Let's try other Premium content "The Martian" movie using our VPN
3- How to pay and subscribe for Hotstar premium account outside India for No American Express or indians credit/debit cards owners?
No American Express cards or Indian credit/debit cards owners you can subscribe to a premium account using your iOS device (iPhone or iPad), the device of one of your familly members or your friends.
The solution is to create an Indian Apple account with no card, then buy an Indian Itunes card from Ebay or G2A, get the code in your email and redeem it to your new Apple account using your device or Itunes (all first steps can be done with your PC using iTunes Application), then download Hotstar in your iOS device, subscribe to a Hotstar Premium account and enjoy your one month free trial account with all your other devices PC, Mac, TV…




• Some Indian Itunes Gift Cards from Ebay.in


• We bought this card, we contacted the seller and ask him to get the code by Email and pay him by paypal. We almost instantly receive the code after the payment and it was successfully redeemed.


To unsubscribe you can go anytime to your Apple ID > Manage Subscription and click "cancel Subscription" from your iOS device or from iTunes PC application, after cancellation you can still access until your free one month finish.






■ Video Tutorial: Steps to get Hotstar Premium Subscription using iTunes application and an iOS device (Without or No owners of indian Visa/credit card or an AMEX)
This solution is for no owners of indian Visa/Mastercard or AMEX, to create your subscription by using an iTunes Gift card, iTunes PC application and any iOS device. You will need the iOS device for only 5 minutes or less, then you can continue managing your subscription from your computer.




■ Screenshots Tutorial: Steps to get Hotstar Premium Subscription using iTunes application and an iOS device (Without or No owners of indian Visa/credit card or an AMEX)
First Subscription's Steps from your computer using iTunes Application
Hotstar App in iTunes. Click "Get" to create a new indian Apple ID




Provide Your details to create your New Apple ID




Select "None" in Payment Type then enter an indian address and phone




Check your Email and verify it




Email Address verified




Go to Ebay.in and search for "Itunes Card" (or any other online service offering Indian Itunes Gift Cards). Contact the seller and buy a Gift Card.




Go to iTunes and redeem your iTunes Card's Code. Click "Redeem"




The code was successfully redeemed and your Apple ID has been credited with your iTunes Cards amount.






Second Subscription's Steps from any iOS device (we choose an iPhone)
Go to App Store and sign in with your new Indian Apple ID. You will be redirected to indian Store




Your Apple ID is already credited by iTunes card. Search for Hotstar App and Click "Get" to download it




Open Hotstar App and go to any Premium content and try to play it. If you are outside India you will be Geo-blocked




Configure your VPN and connect it (you can follow the setup steps from your VPN provider help or Setup section) or you can download directly it's iOS App.




After your VPN was connected. Return to hotstar and play again a premium content
Click "Start Your Free Trial", enter your Email and choose a password then continue your sign up




The purchase was successful and the Premium Hotstar membership is now active in all your Computer devices, iOS or Android devices, TV..
The iOS device's Steps is now finished and you don't need anymore the device. You can manage or cancel your subscription from your computer by iTunes, or you can keep it and top up again your Apple ID with other Indian card iTunes in case you finished your old balance.






Third Steps are from your computer using your browser and iTunes Application.
Now go to Hotstar Site from your computer and sign in.




Go to my account and you will see that your Premium Membership is active and was paid throught iTunes.




To Manage or cancel your subscription go to iTunes and click account.




From subscription Click "Manage".




Here you can see your subscription details and you can cancel it buy clicking "cancel subscription".






Screenshots Tutorial: Steps to get Hotstar Premium Subscription using an iOS device only


The Hotstar App is only available in the indian store, so we will swith to indian store and create a free apple account.




Steps to create an indian Apple account without a Credit/Debit Card




We go to redeem our indian iTunes code bought from ebay and create our Free Premium account




To create Hotstar Free Premium account we need to setup our VPN and connect to indian server




VPN connected let's now create our Hotstar free Premium account




Hotstar Premium account was successfully purchased and ready to stream all Hotstar contents




Our free Hotstar premium account: No fee was deducted from our balance




To cancel your subscription go to your Apple Account>Subscriptions>Cancel Subscription




Now you can enjoy your free Hotstar premium account from your PC or any other device.