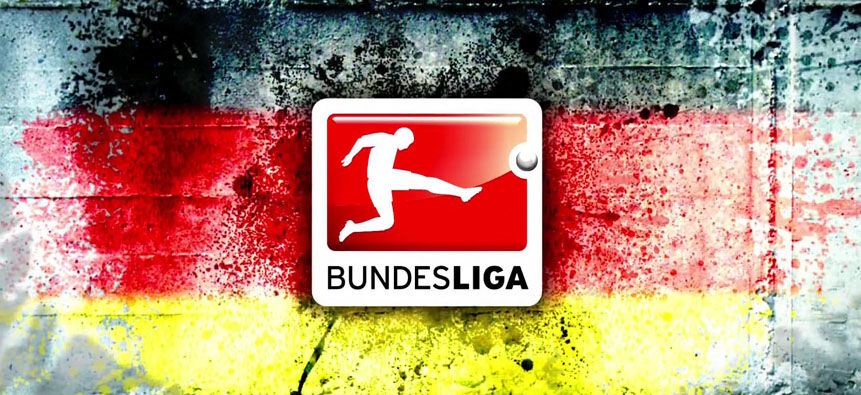 The Bundesliga is the Germany's primary football competition, it is one of the most famous football Ligues of the world like England Premier league and Spain liga, it is contested by big teams like FC Bayern Munich, Borussia Dortmund, Bayer Leverkusen, Werder Bremen, Mönchengladbach and many others.
The big show that gives this great competition make it more followed by millions fans worldwide, but sometimes they cross some problem to watch and stream live match from official broadcasters like expensive subscription, limited number of matchs or some geo blocking problem.
Watch Bundesliga Live Stream HD for Free
In this tutorial we will explain step by step how easly watch and stream All actual season 2015-2016 Bundesliga Matchs Live and their Replay for FREE from Star Sports.
Star Sports is an indian official broadcaster of Bundesliga and many other football competitions like England Premier League, Italian Serie A, Spain Liga and many other Sports like Formula 1, Cricket, Tennis…
Since 22th August 2015 Star Sports Live/Delayed Streaming is available FREE OF COST. This broadcast service is only available from India, Bangladesh, Bhutan, Maldives, Nepal, Pakistan and Sri Lanka, all outside countries will be geo blocked to access Live and Replay service.
So for old account holders and new ones who travels outside India and would have access to Bundesliga matches and bypass geo blocking access while travelling, they have to use an indian iP, here some recommended VPN providers offers indian VPN servers:

For manual installation, you can consult our VPN SET UP page or your provider site under Setup section. Or readily install the VPN Client software of the provider you have chosen (all our recommended providers have their own installable software).


So let's explain how we can access from germany or any other restricted country using a VPN in our tutorial wa picked an indian iP from PureVPN (recommended).
Video tutorial how to watch Bundesliga live for free using PureVPN from Star Sports





Screenshots tutorial how to watch Bundesliga live for free using PureVPN from Star Sports
First go to Star Sports site. By clicking on "Live Pro" you can see their new Free offer:
"Attention: Live Pro has been our subscription platform to provide you live content. From 22nd August onwards, we will discontinue our subscribed services. Live/Delayed Streaming will be available free of cost, within the sports section"




Click "Football" then select "Bundesliga"




Here is German Bundesliga Live Streaming & Live Scores page,
choose your preferred live match and click play




Geo blocking error appears "This service is temporarily unavailable. Please try again. If problem persists, please email us at hello@starsports.com" or "This video is either not available in your region or an unexpected error has occurred. Please check FAQ for details or try again"




Install a VPN and open it, here we have PureVPN installed (recommended)
Pick indian server and connect




Indian Server connected and our network ready to stream Stra Sports videos




Refresh the page to open the Live match streaming




To choose another match or to watch replays, click again "Football" and select "Bundesliga"




Here the page of all Live Matchs, let's test and stream another one




Note This VPN solution can be applied to "Star Sports" iOS and Android Apps. For installation go to our VPN Setup page.