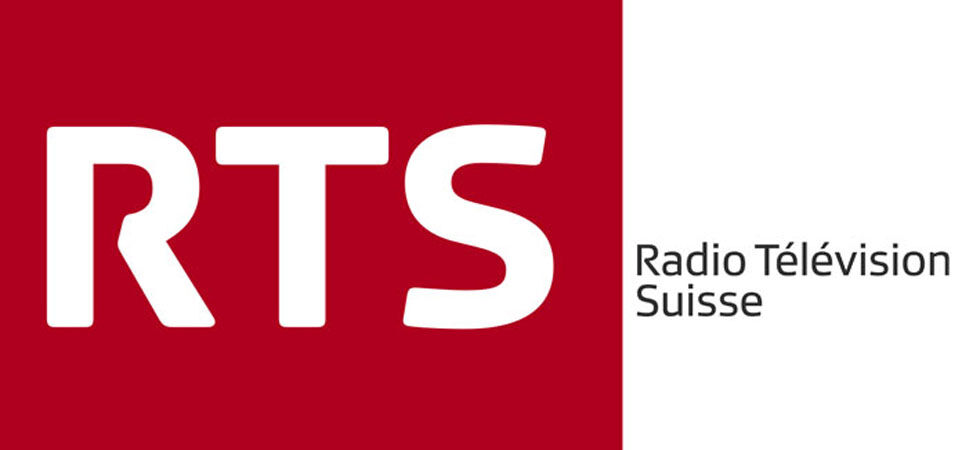 RTS (Radio Télévision Swisse) is a TV channel in Switzerland. It brodcats french language channels like "RTS un" and "RTS deux". Channels programming consists of ententertainme, cultural, info and great sport competitions live and replay. For Brazil FIFA World Cup 2014 RTS will broadcast all the competition live online with hd definition.
All RTS channels are available only from switzerland. For those who travels outside switzerland are restricted to stream RTS live site and can't use all their PC, Mac, mobile and Tablet App (iPhone, iPad, Android…). To unblock and bypass restriction messages "Accès restreint, Nous ne pouvons malheureusement pas accéder à votre requête. Pour des raisons de droits, cette vidéo n'est pas accessible de puis votre pays." you have to use a switzerland iP. So in our tutorial we will try to explain how you can access to "RTS un" and "RTS deux" channels and enjoy your favorite movies, TV Shows and sports for free using a VPN solution. You can choose one from our VPN providers list and choose switzerland as country.

In our Example we picked an switzerland IP using iPVanish, we recommend these providers :


For manual installation, you can consult our VPN SET UP page or your provider site under Setup section. Or you can install the VPN Client software of the provider you have chosen (all our recommended providers have their own software).
Unblock RTS channel using VPN Solution
. Screenshot of RTS site and Live Channels section:
. Screenshot of RTS Live channel Before using VPN (Accès restreint):
. Screenshot of VPN Client installed (pick Switzerland as iP):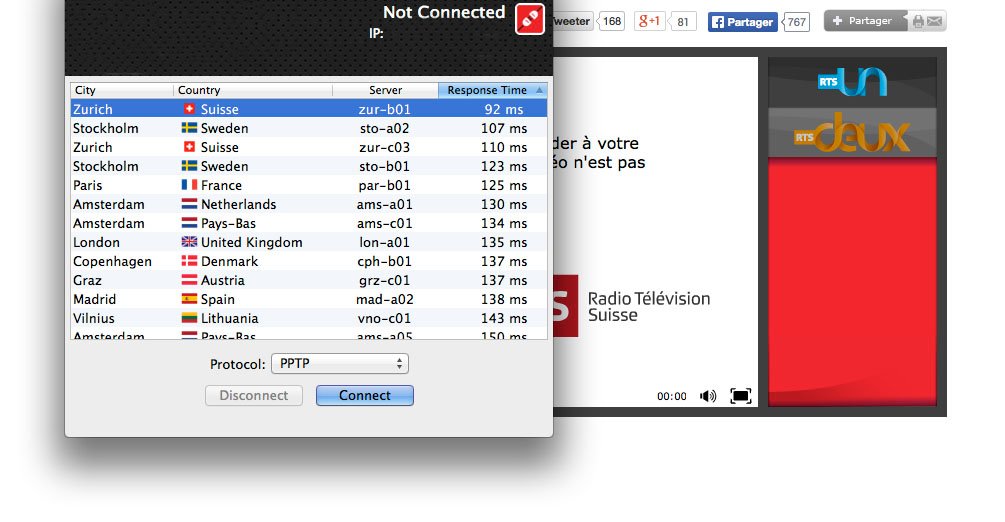 . Switzerland VPN server connected:
. Screenshot of "RTS un" Live Channel after installing and connecting to VPN (refresh the page):
. Screenshot of "RTS deux" Live Channel after connecting to VPN:
Note: This VPN solution can be applied in all "RTS" iOS, Android and windows Phones and Tabets Apps (iPhone, iPad, Android…). For installation go to our VPN Setup page.