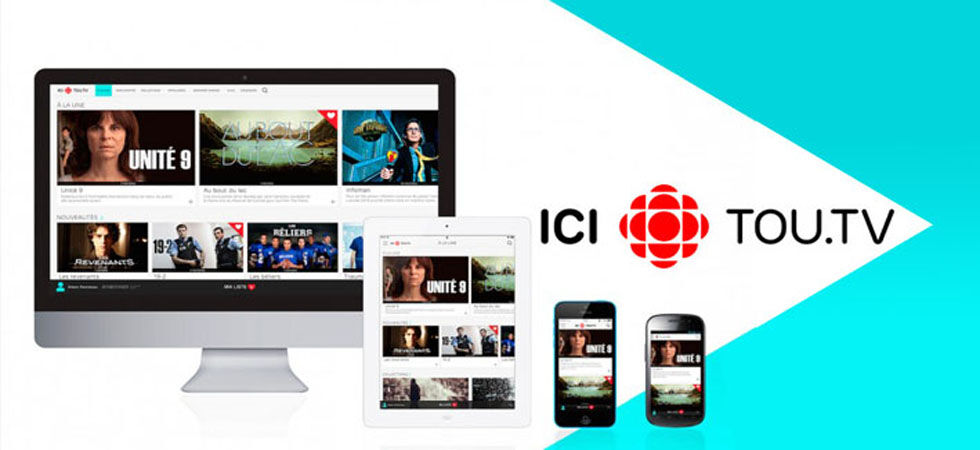 ICI TOU.TV is a French Canadian video-on-demand website launched on January 26, 2010 by the Société Radio-Canada. The site offered 2000 hours of French-language television content, near high definition in quality, provided by several TV channels, such as Ici Radio-Canada Télé, RDI, ARTV, Télé-Québec, TV5MONDE, TV5 Québec Canada, TFO, Radio Canada International, RTS (Switzerland) and RTBF (Belgium). ICI TOU.TV is available only from Canada, fans and account holders who travel outside Canada find themselves restricted to enter to ICI TOU.TV services and can't use all their mobile and Tablet App (iPhone, iPad, Android…).
To unblock and bypass restriction message "Conformément aux droits de diffusion, ce document vidéo n'est pas disponible dans votre pays." you have to use a Canadian iP. So in our tutorial we will try to explain how you can access to ICI TOU.TV and enjoy your favorite movies and TV Shows for free while travelling outside Canada using a VPN solution. You can choose one from our VPN providers list and choose Canada as country.

In our Example we picked a Canadian IP using PureVPN, we recommend these providers :


For manual installation, you can consult our VPN SET UP page or your provider site under Setup section.
Unblock ICI TOU TV channel using VPN Solution
• Screenshot of ICI TOU.TV site Before using VPN (Ce document vidéo n'est pas disponible dans votre pays):
• Screenshot of VPN solution installed:
• Canada VPN server connected:
• Screenshot of ICI TOU.TV after installing and connecting to VPN (refresh the page):
Note: This VPN solution can be applied in all "ICI TOU.TV" iOS, Android and windows Phones and Tabets Apps (iPhone, iPad, Android, Nokia…). For installation go to our VPN Setup page.