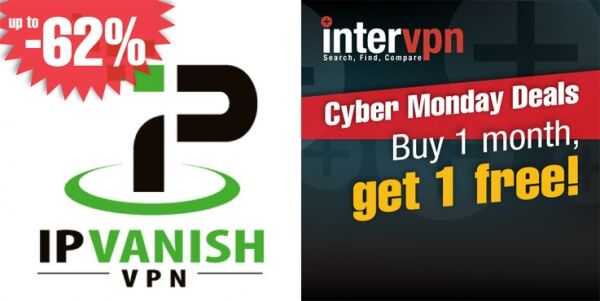 For Monday only, IPVanish will be offering insane deals on its full-featured VPN service!
1 Month Plan: Buy 1 month, get 1 free!
3 Month Plan: $19.99 (save 44%!)
1 Year Plan: $54.99 (save 62%!)
The Cyber Monday discounts will be available starting at Midnight EST on November 26 and will end at Midnight PST the next morning. Please note the time zones.
Enjoy! 😉