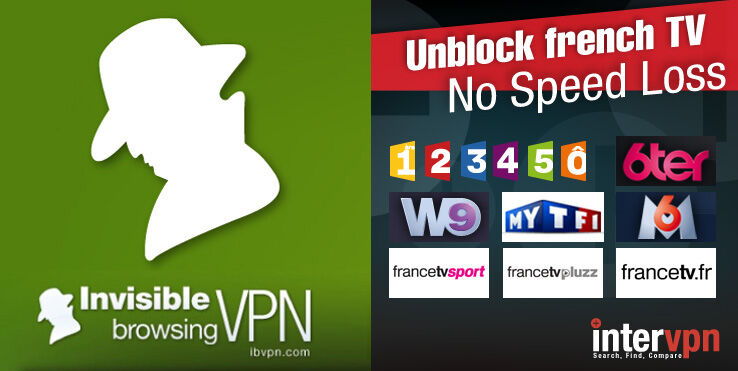 Unblock Media Networks and Keep the Same Connection Speed & Reliability as Your Regular Internet Connection.
ibVPN recently added eight French networks in the list of websites that can be unblocked via ibDNS (Beta).
So starting with today you can use ibDNS to also unblock the following French networks:
My TF1
W9
6ter
m6
W9
francetv.fr
francetvpluzz
francetv sport
france 1
france 2
france 3
france 4
france 5
france Ô
Note: ibDNS does not a VPN solution so does not hide your real IP so it does not protect your privacy. its only to unblock restricted websites.


All ibVPN users get ibDNS for FREE together with their subscription. Trial users get it as well. To enable and install the service click here if you're already an ibVPN user or sign up first if you don't use ibVPN yet.